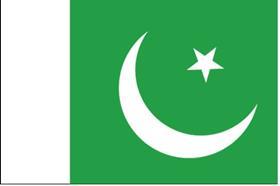 A report by Pakistani publication The Nation has revealed that yearly production of fruit, vegetables and spices in the country now stands at some 12m tonnes.
Citing horticultural industry experts, The Nation said that citrus now comes in at 1.9m tonnes, followed by mangoes (1.07m tonnes), dates (622,000 tonnes), guava (571,000 tonnes) and apples (380,000 tonnes).
For vegetables, production is led by potatoes (2m tonnes), as well as onions (1.8m tonnes), tomatoes (426,000 tonnes) and chillies (91,000 tonnes).
Agriculture is one of the most important sectors for Pakistan's economy and accounts for 22 per cent of the country's GDP, employing over 40 per cent of Pakistan's total employed workforce.