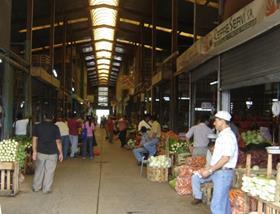 The government of Panama has has hired Spanish wholesale markets coordinator Mercasa to head a project to modernise the country's wholesale and retail commercial structures.

Mercasa, which is owned by the Spanish government, has won an international bidding contest to investigate and improve retail and wholesale facilities in the cities of Panama, Chorrera, David, Veraguas, Las Tablas, Chitré, Penonomé and Colón.
The appointment of the Spanish company forms part of an ambitious programme to improve the supply chain within Panama and raise food security standards.
In a statement, Mercasa said that its work in Panama would focus on studying the country's current wholesale and retail structures, and formulating a plan for putting in place a new wholesale structure, as well as developing seven retail markets.
Mercasa said its would be able to draw on its experiences of developing wholesale structures in other central and southern American countries, most recently in the Dominican Republic where it built the new Merca-Santo Domingo wholesale market.