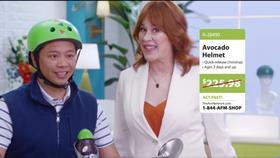 Mexico shipped a record 2.1bn lbs (952,544 tonnes) of avocados to the US in 2020 according to Avocados From Mexico (AFM).
AFM president álvaro Luque said sales of the green fruit have been booming in the US since the onset of coronavirus.
"The pandemic has divided the world into two groups, those who have done really well and those who have done badly. Fortunately, Avocados From Mexico has been in the group that has done well," he told El Diario.
AFM said it hoped to achieve sales of 2.3bn lbs (104,000 tonnes) in 2021.
The closure of restaurants during the early days of the pandemic caused a 40 per cent fall in avocado sales. But AFM reacted swiftly, changing its marketing strategy to offering coupons to lower retail prices, which led to a spike in sales.
US sales of Mexican avocados have grown steadily since they started to be sold on a large scale in 1997. Today, Mexico supplies 82 per cent of all the avocados consumed in the US, generating US$6.5bn and more than 30,000 jobs in that country according to Texas A&M University.
AFM, an alliance between Mexican avocado packers and growers and US importers, has been the main marketing arm of the fruit in the US since 2013.