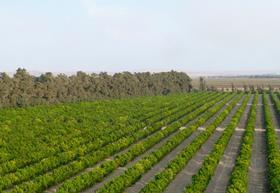 Peruvian citrus continues to make inroads into the Chinese market. According to Sergio del Castillo of Procitrus, shipments to China reached 60 containers – equivalent to 1,300 tonnes – this season and could rise to 100 containers in 2017.
Although China accounts for just 1 per cent of Peru's 125,000-tonne export volume, it is now its eighth biggest market.
Del Castillo said demand is strengthening, with exporters of table grapes and avocados receiving more requests for mandarins from Chinese buyers. "Companies that weren't able to ship anything this year will do so in 2017," he said.
The industry also carried out its first shipments to Brazil in 2016, bringing its total number of markets to 37. Del Castillo said Japan is expected to be the next market that opens, while negotiations also underway to gain access to Vietnam, Thailand, Philippines, Taiwan and India.
Mandarins make up almost three-quarters (73 per cent) of Peru's citrus offer and within this category Murcott has become the star performer in the late season window.
According to Procitrus, exports of this variety climbed 145 per cent this season. Shipments of Satsumas, Tangelos, grapefruit and lemons meanwhile fell by 22 per cent, 18 per cent, 14 per cent and 37 per cent respectively.
Peru's mandarin acreage is growing at rate of around 1,000 ha a year, mainly along the central coast region and in Libertad and Ancash in the north and Nazca and Palpa in the south.