Exports have almost doubled in five years and are on course to reach a record 624,000 tonnes this year
Peru is on course to export 624,000 tonnes of Hass avocados in 2023, according to ProHass. This is an increase of 12.5 per cent increase on last year's total and almost double the 338,549 tonnes shipped in 2018.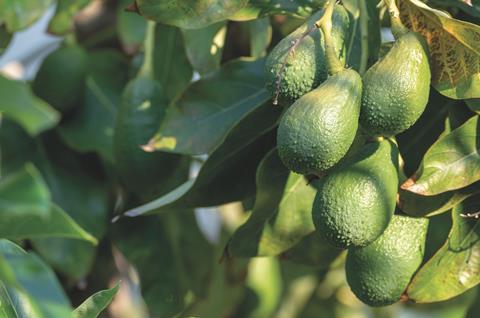 ProHass's president, Carlos Paredes, said supply will have to be managed in a responsible way to ensure a profitable campaign. "What is important is that this volume is shipped at an orderly pace and that we avoid supply peaks concentrated in a few weeks," he said.
Paredes noted that this 2023 is different from previous campaigns as the past couple of months has seen lower volumes from Spain, South Africa, Israel and other African countries, ensuring a relatively undersupplied market where Peruvian shipments get underway.
Moreover, he said the focus should be on achieving a better spread of shipments between the different markets, with less volume concentrated on the European market and more to the US and Asia.
"If we managed to send a similar volume to the US as last year (125,000 tonnes), then hopefully this will be achieved," he said, adding that Asian growth is also forecast for the year ahead.
Meanwhile, shipments to Chile are also set to increase due to the lower availability of domestically-grown avocados. Peru exported 56,000 tonnes of Hass to Chile in 2022, a decrease of 10 per cent compared to the previous year.
There are around 60,000ha of Hass avocado production in Peru. With many plantings still maturing, production volumes are forecast to increase significantly in the next few years.
Supporting documents
Click link to download and view these files
Image, FileSizeText 12.16 mb

Image, FileSizeText 12.16 mb