Despite political turmoil at end of last year, the country forecasts a 13 per cent increase in shipment volume in 2022/23
Peru is on course to export 73m (8.2kg) cartons of table grapes in 2022/23, an increase of 13 per cent on the previous season, and 2 per cent higher than the original estimate, released in September.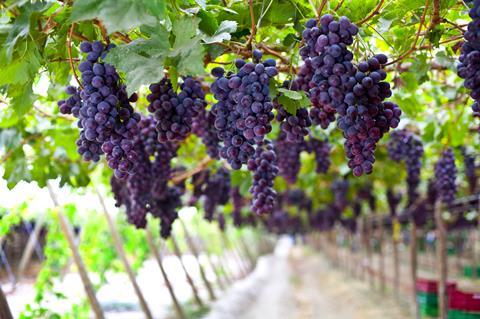 The latest forecast, released by Provid, put Peru on track to become the world's biggest table grape exporter.
Provid's Alejandro Cabrera said the increase was due mainly to a move towards improved varieties with higher yields.
"The Peruvian table grape industry has demonstrated its dynamic and rapid adaptation to consumer preferences for new varieties," he said, adding that shipments will reach more than 58 markets in North America, Europe, Asia, Latin America, Oceania and Africa.
This second crop estimate comes after the political crisis that Peru plunged into following widespread riots following the change of president and the state of emergency declared in the country just before last Christmas.
"In recent weeks, due to the political and social situation in our country, there have been demonstrations and roadblocks, limiting the normal flow of traffic and paralysing agricultural operations and table grape exports, Cabrera continued.
He said the situation had since improved, with normal traffic flow returning to the country's main roads, which had allowed regular exports to resume.