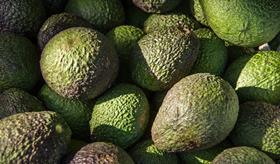 Peruvian avocado exports grew 30 per cent last year in spite of the challenges of Covid-19, according to government figures.
The Ministry of Agrarian Development and Irrigation (Midagri) said the country shipped 409,022 tonnes of avocados to 34 markets worldwide in 2020.
The value of exports also increased last year, with figures from Agrodataperu showing a 3.4 per cent increase to US$771.7m, compared with US$745.7m in 2019.
A fall in the value of exports to the US, Peru's biggest avocado market, was offset by increases in other markets including Europe, Russia and Japan, Agrodataperu noted.
Peru has 31,145ha of certified production, located mainly in the regions of Piura, Lambayeque, La Libertad, Ancash, Lima, Ica and Arequipa.