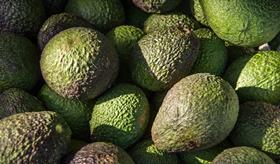 Westfalia Fruit Peru has announced the arrival of the first shipment of Peruvian avocados in Thailand, despite logistical challenges arising from coronavirus (Covid-19).
In an announcement, the company said it continued to work hard towards promoting food security around the world, despite the difficulties facing global trade.
The container carrying avocados arrived at Laem Chabang port in Chonburi Province in late May, with Peruvian ambassador to Thailand, Fernando Quiros, in attendance.
Quiros confirmed the avocados arrived in perfect condition, reassuring Thai consumers they can look forward to consuming delicious, high-quality fruit supplied by the leading avocado expersts from Westfalia Fruit.
Earlier in the month, US-based Mission Produce announced it had shipped its first consignment of Peruvian Hass avocados to South Korea.
Asiafruit is now available to read on your phone or tablet via our new app. Download it today via theApp StoreorGoogle Playand receive a two-week free trial along with access to previous editions.