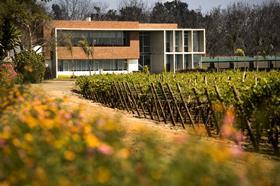 Peru is set to ship more than US$1bn of table grapes in 2020 for the first time ever, according to officials from the Ministry of Agriculture and Irrigation.
Exports to August totalled US$436,559, an increase of 21 per cent over the same period of 2019. As most of the volume is shipped during the second half of the year, this puts the country on course to exceed US$1bn by the year end.
"Grapes will be the number one fruit export product this year, and the only one that will top the US$1bn barrier," Christian Garay, general director of policy monitoring and evaluation at Minagri told Diario Gestión.
This would represent a 20 per cent increase on 2019, when exports totalled US$875m.
According to Peruvian table grape producer association Provid, there has been a 5-6 per cent increase in planted area this season compared with the 20,454ha registered in the 2019/20 campaign, in which exports reached a record 48.9m cartons.
Of this, around 8,800ha are located in Ica, 7,200ha in Piura, and 1,700ha in Lambayeque, 1,100ha in La Libertad and the remainder in Arequipa, Ancash, Lima and Moquegua.
Peru is continually extending its marketing window through investments in new production areas in the north and south of the country. The season runs from August through to late March, with the bulk of production concentrated in the November to February window.