US leapfrogs Chile to become the main destination for Peruvian limes so far this year
Peruvian lime exports for the first five months of 2022 grew 46 per cent in volume and 52 per cent in value compared to the year-earlier period, fuelled by strong US demand caused by the decrease in Mexican supply.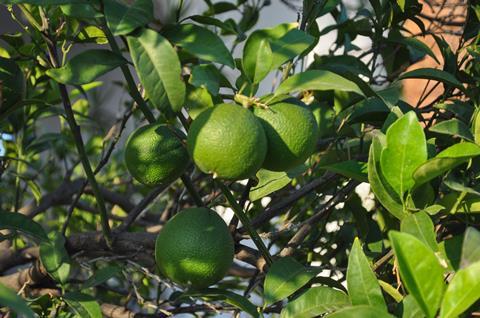 According to fresh produce consultancy Fresh Fruit Peru, shipments between January and May totalled 16,007 tonnes with a corresponding value of US$17.5m.
In 2021, Peru exported 24,956 tonnes of limes worth US$25.1m. This represented a 0.5 per cent dip in volume but 31 per cent increase in value on 2020.
The higher prices, which were driven by the reactivation of the foodservice sector following Covid lockdowns, meant that limes displaced oranges to become the second most important citrus export in value after mandarins.
Peru's lime production has grown rapidly in the past five years, driven mainly by new plantings of Persian limes. The country exports limes year-round, to markets like the US, Europe and Chile.
In the first five months of this year, the US overtook Chile to become the leading destination for Peruvian limes, taking 5,372 tonnes, or 34 per cent of the total shipment volume.
This represents an increase of 388 per cent in volume and 380 per cent in value compared to the same period of 2021.