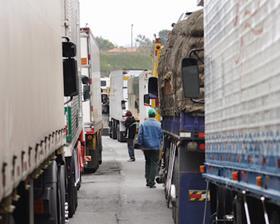 A nationwide truck drivers' strike that paralysed Peruvian roads last week has come to an end after the government and transport unions reached a deal over fuel prices on Saturday.
"After a long day of dialogue, leaders of the transport unions reached an agreement with the government and signed an act benefitting the sector and are committed to lifting their strike," the Ministry of Transport said on Twitter.
As part of the deal, state-owned Petroperu will lower the price of diesel and fuel will be subsidised by a special fund protecting against price volatility.
Last week, export association Adex said the US$20m of fruit and vegetable exports were being put at risk for each day the strike continued.