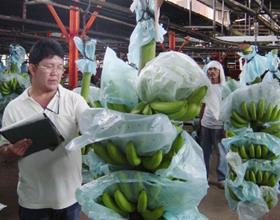 The United States Department of Agriculture (USDA) has announced that it has published an environmental assessment relative to proposals to allow the importation of fresh bananas from the Philippines into the continental US market.
The report, which was published on 30 May, describes the USDA's review in detail and outlines the analysis of environmental impacts associated with the proposed import action.
Now open to the public, the USDA is welcoming and considering reviews and comments on the report from the industry up until 29 June.