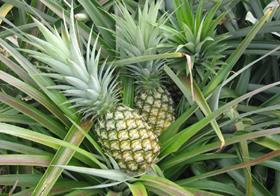 The Philippines has signalled its desire to export pineapples to the US after submitting a market expansion request to the USDA's Animal and Plant Health Inspection Service (APHIS).
The APHIS has now released its pest risk assessment for visually inspected whole pineapple with the crown, to be imported year-round from the Philippines.
The assessment identified 10 organisms present in the export area that are considered pests by the US and would require further evaluation and risk management. However, the choice of appropriate phytosanitary measures to mitigate pest risk were not addressed in the draft.
The APHIS has made the assessment available for comment and will be taking submissions until 22 April 2021.
Pineapples are the Philippines' second-largest fruit export behind bananas and in 2019 it exported 625,569 tonnes, according to ITC Trademap.