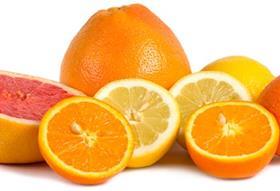 The Philippines has granted access to fresh citrus from Argentina following a deal between Argentina's National Food Quality and Safety Service (Senasa) and its Philippine counterpart, the Bureau of Plant Industry (BPI-PQS), according to a statement from Senasa.
The agreement opens the doors to Argentinean oranges, mandarins, lemons and grapefruit, and the first shipment has already inspected and certified for export to the Asian nation.
Senasa said the negotiations for access began in 2011 and gathered pace in September 2012 when an Argentinean delegation, led by President Fernández de Kirchner, visited the Philippines to establish the working plan for access.
Talks were finalised in April-May of this year after Philippine officials visited citrus packhouses and groves in Entre Ríos, Misiones and Tucumán, in addition to government offices and a port terminal, where the agreements in the working plan were fulfilled.
Philippine ambassador to Argentina, Rey Carandang, said that the deal would help the Philippines to fulfil its food import demand.
Argentina is now working to open up the Philippine market to its fresh table grapes, apples and pears.
The Philippines, meanwhile, is keen to strike deals for exports of its dried mangoes and banana chips to Argentina.