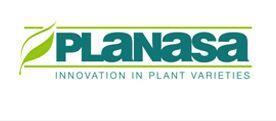 Planasa has acquired Morocco's Maamora Prim, a subsidiary of Seville-based Primor Fruit the European leader in the production of early nectarines and peaches.
Maamora Prim, established in 2004 and located in Kenitra, Morocco, is a grower-packer-exporter whose main products include stonefruits asparagus, and strawberry plants. Its production covers 650 ha in the province of Kenitra, and currently employs approximately 500 people. Maamora Prim is also Morocco's leader in the production of strawberry plants and asparagus.
"Through this acquisition, Planasa strengthens its presence in Morocco and bolsters its position as a global leader in the production of asparagus and strawberry plants," Planasa said in a press release.
"Planasa will develop and modernise the production processes and facilities of asparagus at Maamora complementing its current production in France, thereby enabling it to supply its European clients with asparagus as early as January."
Planasa plans to expand the strawberry plants production capacity in response to Morocco's growing local needs for strawberry plants as well as the increasing European market demand for Moroccan strawberry plants.
As a result of the deal, Planasa will become the primary supplier of the Marionnet, market leader in France along with Planasa of strawberry varieties and strawberry plants. The two companies have recently signed a collaboration agreement for the production of strawberry plants in Morocco.