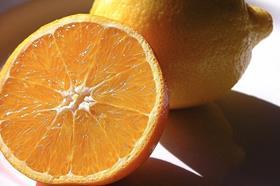 Citrus production in the Mediterranean basin should reach a total of 17.1m tonnes this season, a decrease of 2.2 per cent compared with last year, according to new figures published by Freshfel Europe and the Southern Hemisphere Association of Fresh Fruit Exporters (SHAFFE).
With leading producing country Spain set to recover from low production levels last year by recording a 9 per cent increase in its citrus production to 5.9m tonnes, Italy and Israel are both predicting a decrease by 22 per cent and 10 per cent respectively.
Limited production increases are expected in Turkey (1 per cent) and Cyprus (6 per cent), while in Morocco first estimates indicate a total citrus production of almost 1.3m tonnes, down 2% per cent compared to last year, and Greece is expecting similar production levels to 2009.
In the report, Freshfel said it regretted the fact that Egypt was not able to provide any forecast for its citrus production during the coming season.
Oranges
Looking at individual citrus categories by category, orange production is forecast to be 6 per cent down on last season in the Mediterranean region, mainly due to a fall in production in Italy (-27 per cent), Israel (-18 per cent) and Turkey (-15 per cent).
Production in Spain is forecast to be 9 per cent up on last season, with Cyprus, Greece and Morocco expected to produce similar amounts as the year before.
The report noted that orange ripening would be delayed by almost two weeks in Spain as well as a number of other producing countries.
Philippe Binard, general delegate of Freshfel, commented: 'The later start to the Northern Hemisphere orange season will allow for a softer transition of supply from Southern to Northern Hemisphere fruit. As shipments to Europe are ending and moving towards Russia, the Middle East or Asia, this should help in clearing stocks from the Southern hemisphere.'
He added: 'This year, the Southern Hemisphere shipped more oranges in general (+6 per cent) than last year, with more volume to Europe (+28 per cent) and Russia (+18 per cent), while the Middle East and Asia were declining in volume.'
It is expected the European market will not have any major overlap between the two hemispheres, Mr Binard added, pointing out that the trend for citrus was in contrast to developments noted in other categories such as apples and pears, of which lower volumes were shipped to Europe and Russia when compared to Asia, Middle East or the US.
Easy-peelers
Easy-peeler production in the Mediterranean, meanwhile, is expected to be 3.3 per cent up overall due to a 25 per cent increase in Turkey's production, as well as increases in Cyprus (10 per cent), Israel (10 per cent) and Spain (5 per cent).

Production levels in Greece are expected to remain constant overall, with decreases announced in Italy (-10 per cent) and Morocco (-5 per cent), the latter prediction due in particular to a downturn in late varieties, with the decrease partially offset by new Afourer plantings.
Mr Binard commented: 'In the case of easy-peelers, and contrary to the situation for oranges, it is to be noted that Morocco is anticipating the start of the season to be two weeks early, which could extend the marketing of produce accordingly and better balance the supply brought to the market over a longer time.'
Lemons
As for lemons, production in the Mediterranean is forecast to rise by 4.5 per cent overall, with increases in production in Spain (20 per cent), Turkey (15 per cent) and Cyprus (10 per cent), whilst Italy appears set to register a 20 per cent decrease.
The summer months saw high prices in the European market due to Spanish volumes selling out early and a better balance of supply between fresh and processed markets in the Southern Hemisphere. Argentina was affected by frosts, but maintained its volumes and good returns.
The strong prices recorded so far are progressively declining, however, as Turkey's production comes into the market.
Grapefruit
Finally, grapefruit production in the Mediterranean is expected to decrease by 9.5 per cent overall, due mainly to a fall in production of 14 per cent in Israel's and by 10 per cent in Turkey.
Only Spain is expecting an increase in production (6 per cent), while output in other countries seems to be stable.
Mr Binard revealed there was growing concern in the industry about stagnating or even declining demand for white grapefruit, and the resulting poor returns for that category.
Several producing countries seem to be investing in fruit other than white grapefruit, he added, which could bring some more stability.
The citrus forecast data, which is part of an effort undertaken by the European fresh produce association and SHAFFE to improve the transparency of information available to the fresh produce sector, was compiled from a number of different sources and is said therefore to represent an accurate forecast of the upcoming Mediterranean citrus deal.
'We are very pleased to note the spirit of cooperation among the citrus community around the world which allows consolidation of production data for the Northern Hemisphere (September/October) and the Southern Hemisphere (March/April),' said Jose Antonio Garcia Fernandez (Ailimpo), chairman of the Freshfel Citrus Working Group. 'This cooperation also allows a better exchange of views on matters of concern for citrus operators from both hemispheres.'
'Forecast data are evolving over time and we will therefore update the situation as necessary and complete the Mediterranean overview with the US citrus forecast by mid-October to allow a more comprehensive review of the situation,' he concluded.