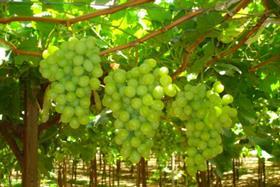 Workers involved in India's fresh produce supply chain are exempt from the nationwide lockdown announced last night (24 March) and should resume activities as soon as they receive the necessary paperwork from their local authorities, importers tell Fruitnet.
Indian prime minister Narendra Modi has banned people from leaving their homes for the next 21 days in an attempt to slow the spread of the coronavirus.
The restrictions came into force at midnight local time, but all those involved in the food industry were classed as providing an essential service and will be allowed to continue working, produce traders say.
Today (25 March), however, ports and wholesale markets across India stayed shut as relevant workers waited to receive written permission from their local authorities before leaving their homes.
"Since the complete lockdown was just declared last night by the prime minister, the exemptions for the food industry are yet to penetrate down to the local district authorities, who, rightfully are being extremely stringent as people tend to take advantage of exceptions," explains Nina Patil, co-director of grape grower-shipper Fresh Express based in Sangli, Maharashtra.
"Once we have the required permissions from the local authorities, we will be allowed to resume our activities, but of course with extreme precaution and caution, so as to take care of health and safety of all staff and workers."
Yet Patil and others in the fresh produce trade anticipate some reluctance from people afraid of the potential health risk posed to them and their families by returning to work.
"Rumours and bombarding of media in general has added to people's fears and, of course, they are scared to step out, so even when we are allowed to resume, it will be difficult," says Patil.
Parth Karvat of Mumbai-based importer and grower Yupaa agrees, telling Fruitnet today it was perhaps premature to comment on how the fresh produce supply chain issue would pan out.
"India is comprised of big metro cities, small towns, villages and 30 different states geographically spread out. This makes things extremely difficult to control and enable a single standard implementation action plan," he says.
"The big question is will farmers, transporters, port operators and thousands of wholesalers and retailers step out of their houses to carry on the trade in times of fear of them getting infected?"
Meanwhile, Gagan K Khosla of importer NGK Trading said he was "hoping for the best".
Patil said Fresh Express was doing its bit to dispel worker fears through discussions, and was reinforcing existing practices to preserve worker health and food safety, such as hand-washing breaks and wearing face-masks.
"We are trying to ensure minimal damage and waste to our community of workers and farmers, keeping safety, health and well being as a priority," Patil says. 'At Fresh Express we see it as a duty to our farmers, customers and team of workers to stay calm and focused, and to proceed with extreme caution and care by following personal health and hygiene protocols. A farmer's year - an exceptionally challenging one at that - of honest, hard work should not go to waste.'
Tarun Arora, director at Mumbai-based importer IG International, nevertheless believes the impact of the nationwide lockdown on India's fresh produce trade will be "huge".
"Right now, essential services are allowed but movement is very restricted," he says. "At the moment the guidelines are not clear and authorities were not ready to handle the lockdown, it seems. It will take some time to have more clarity on operations."