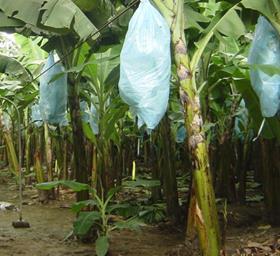 Philippine banana exports for the first quarter of 2020 grew by 10.71 per cent to 1.18m tonnes, up from 1.06m tonnes compared to the first quarter of 2019.
This is according to data released by the Philippine Statistics Authority (PSA), which also showed the value of total exports during this period grew by 1.73 per cent, to US$489.15m.
According to Business Mirror, the Philippine's department of agriculture said the value of banana exports grew as a result of an increase in buying prices by Chinese importers.
This is despite PSA's data showing banana exports to China, the country's top export market, had fallen 20 per cent to 312,008 tonnes over this period.
Pilipino Banana Growers and Exporters Association (PBGEA) executive director, Stephen Antig, said exports to China declined due to erratic prices in the spot market, coupled by the temporary shutdown of the market due to Covid-19.
Antig indicated an increase in shipments to Japan and the Middle East was behind the early season growth.
Exports to Japan rose by 27 per cent to nearly 400,000 tonnes (US$200m), with the country overtaking China as the top buyer of Philippine bananas, at least during the first quarter.
Export volume to the Middle East over the same period grew by 66 per cent with 276,794 tonnes shipped.
The early season boost is not a sign of things to come, however, with economist Pablito Villegas telling Business Mirror the increase in overall exports was insignificant, and full-year banana exports would decline due to drought, panama disease and coronavirus.
This is in line with what the PBGEA predicted in April, when it said exports could drop by up to 40 per cent.
Antig indicated a best-case scenario would be a 20 per cent to 23 per cent reduction in export volume, which he noted was "not bad," given all factors affecting the industry today.
He added other banana-exporting countries, particularly Ecuador and other Latin American nations, also face trade challenges due to Covid-19.