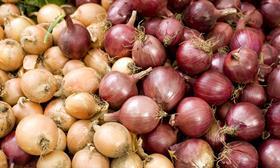 Promotora Agricola El Toro, a JV Smith Companies facility with more than 3,500 workers and nearly 10,000 acres, has recently achieved Equitable Food Initiative (EFI) certification, becoming the largest operation to have done so.
Agricola El Toro was started in 1992 as a company dedicated to planting, harvesting, packing and exporting produce.
The vertically integrated company is known for high-quality products, including green onions, leafy greens, broccoli, celery and leeks
As part of the certification process, EFI trains a labour-management leadership team in communication and problem-solving skills and the team works to maintain compliance with labor, food safety and pest management standards.
The worker-manager collaborative team at Agricola El Toro proved critical during the coronavirus pandemic, ensuring that proper safety protocols were communicated to all employees on the large team.
"The EFI model brings a range of opportunities and advantages to fresh produce companies and leads to a fair partnership between employees and the company," said Vic Smith, chief executive of JV Smith Companies. "As the pandemic began, it really showed us how much our communication networks had evolved with EFI, and the team played a critical part in protecting our workers and continuing to serve our customers."
"EFI certification helps retail buyers and consumers identify growing operations like JV Smith Companies that are meeting socially responsible standards and truly care about their workers," said LeAnne Ruzzamenti, director of marketing communications for EFI. "In today's social justice movement, it is increasingly important to verify the good work and commitment growers make to their workers so that consumers can easily determine which brands to trust."