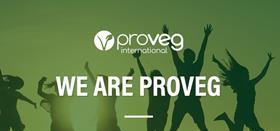 A leading incubator for plant-based and cultured food startups has opened for applications to join its global accelerator programme.
ProVeg Incubator supports pioneering companies that are transforming the global food culture by developing innovative alternatives to animal-based products and services.
Startups that are accepted to join the Berlin-based Incubator will have access to a three-month, tailor-made programme, with potential funding of up to €200,000, one-on-one expert mentoring, and access to ProVeg's international network of food industry contacts.
Since its launch in November 2018, the ProVeg Incubator has worked with 40 startups from 20 countries, helping them to raise more than €9 million and launch over 40 products.
Applications are now being accepted for what will be the Incubator's fifth cohort of startups, which is due to start in autumn 2020. Companies working on plant, fungi, recombinant, and cultured food products and solutions are invited to apply until the deadline on Friday 31 July 2020.
Albrecht Wolfmeyer, head of the ProVeg Incubator, said: "We received a record number of applications to join our last cohort, which we are currently working with, and I look forward to seeing who will apply for the upcoming batch.
"The startups we support are shaping the future of food with their innovations. We are looking for companies with sound business models that have the potential for major impact. They should show the ability to scale and grow, be backed by a stellar team, and align with our mission of reducing global animal consumption.
"We consider applications from startups working in all product and service categories. However, if you bring something novel to the table we'll be particularly excited about that."
ProVeg Incubator alumni include Better Nature, Vly Foods, Mondarella, Greenwise, Mushlabs, Legendairy Foods, Plantcraft, Cellular Agriculture, Panvega, and the nu company.