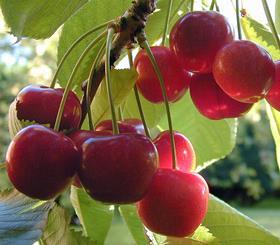 A period of prolonged and heavy rainfall on Friday and Saturday has caused widespread damage to cherry orchards in Chile's Metropolitan and Maule regions, resulting in an estimated 15 per cent loss to this season's crop, according to a statement issued on Monday by producer association Fedefruta.
Ronald Bown of Asoex said preliminary estimates showed that in areas where rainfall had exceeded 20mm, losses were running at between 30 and 50 per cent of the crop. 'Where the level of rainfall was 10-20mm, the damage is thought to be somewhat lower,' he said.
Describing the event as a 'hard blow right at the start of the season', Bown claimed that the industry hoped to still fulfil its international requirements to all export markets.
According to Fedefruta, losses to orchards in the Santiago area, which suffered 4-11mm of rain, were the lightest since most of the fruit in the area had already been harvested. Nevertheless, Cristián Allendes Marín of Calera de Tango said between 5 per cent and 10 per cent of the remaining fruit was lost. Further south, where the harvest is in full swing, the damage has been more severe. Around 12-30mm of rain fell in some areas in the O'Higgins region, where an estimated 20 per cent of the fruit has been too badly damaged to export, said Fedefruta's Claudio Vergara Tagle.
In Maule, meanwhile, where the rainfall was heaviest, one local producer put the damage estimate at 25-40 per cent of the crop.
'Naturally, we are working in with producers to esablish a more precise estimate, which we hope to have by the middle of the week,' said Cristián Tagle, president of the Chilean Cherry Committee.
The rainfall has also hit blueberry production 'The wet spell has caused a 1-2 day delay to harvesting in the affected areas and will require producers to apply treatments to prevent fruit rot in the wake of the deluge,' said Andrés Armstrong of the Chilean Blueberry Committee.
Armstrong added that the Committee would publish an estimate of the impact to production later this week when it releases its blueberry harvesting and export report.