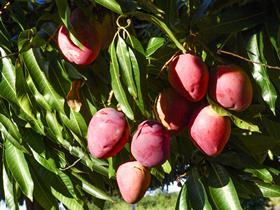 Fruit producers in Petrolina in the Brazilian state of Pernambuco are reporting widespread losses due to weeks of heavy rains.
According to the Petrolina Rural Producers' Union SPR, more than 2,000 producers have reported total losses of 30,000 tonnes to grape and mango crops, estimated to be worth BRL60m (US$11m).
The rainfall, which began in early December, has flooded many orchards and increased the prevalence of diseases such as mildew.
In grapes, which are particularly sensitive to excess water, the losses are estimated to be running at 20,000 tonnes, with a further 10,000 tonnes of mango production reported to have been lost.
Producers in the São Francisco Valley are braced for further losses amid forecasts that the excess rainfall could continue for another four months until the end of the rainy season, affecting future harvests and flowering.
Labrunier, part of Spain's El Ciruelo group, issued a statement informing customers that it had been forced to reschedule harvesting and readjust delivery volumes due to the reduced crop.
Flávio Diniz, executive manager of the SPR, told Abrafrutas that "in addition to the damage caused by the rains, producers also face an increase in production costs such as agricultural inputs, packaging, transport and labour, compromising production in the first half of this year and negatively affecting the results of the agricultural sector in the São Francisco Valley in 2022".
The São Francisco Valley is the third biggest fruit growing region in the world, producing around 43.8m tonnes of fruit every year.