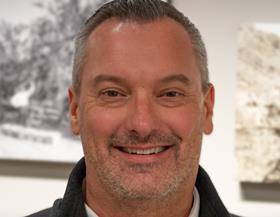 Rainier Fruit Company has promoted David Armenta to sales manager, where he will oversee the firm's domestic and export sales teams.
"It was an obvious choice to promote David.His desire, dedication to the company, and his ability to come alongside his co-workers is unmatched," said Blake Belknap, vice president of sales.
Armenta's career in produce started when he worked as a produce clerk while attending university in California.
After graduating, he moved to a buying position where he learned about the many different grower/shippers across the country and the quality and integrity they represented.
Armenta says he saw Rainier Fruit Company as a company of top quality, high execution, and reliable salespeople, and decided that "should the opportunity to work for such a company present itself, I would seize the chance".
Having now worked at Rainier Fruit Company for 17 years, Armenta said what he enjoys most about the experience is that no two seasons are ever alike.
"Mother Nature can have a dramatic impact on crops and marketing, but so too can port strikes, governments, politics, pandemics, and global production, just when you think you can relax, there's a new challenge to overcome."
Regarding the future with Rainier, Armenta commented: "I'm most excited about giving back, to help develop and prepare the next generation of talent for Rainer Fruit Company".