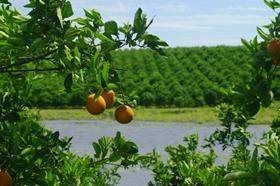 In its December report, the United States Department of Agriculture (USDA) National Agricultural Statistics Service projected production of Florida oranges at 56m boxes and Florida grapefruit at 4.4m boxes for the 2020/21 season.
This kept projections relatively stable month over month, reflecting a 2 per cent decrease in Florida orange and grapefruit production over the initial crop forecast of the season in October.
Production of specialty citrus held steady with 1.1m boxes predicted, USDA said.
'Today's numbers are the first substantial change since the initial crop forecast in October and we still have a long road ahead of us before harvest is complete,' said Shannon Shepp, executive director of the Florida Department of Citrus. 'We remain optimistic for stabilised production in the new year."