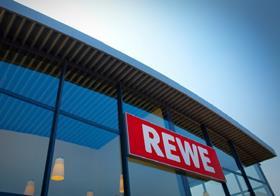 German retailer Rewe is investing €1m to help finance environmental and social projects in Costa Rica and Panama, in a bid to ensure more sustainable banana production in these countries.
The campaign will see it raise money to support project in the countries during 2016, through what it calls a 'Banana Fund' - whereby the group is donating 10 cents for every kilogramme of bananas sold in store.
Local organisations are encouraged to apply with their project ideas to the German Society for International Cooperation/International Services (GIZ-IS), with these applications then evaluated by an advisory committee made up of representatives from Chiquita, Dole, Caritas and Rewe.
Rewe said that some €600,000 had already been raised through the banana fund this year, adding that the money had already helped reforest 30ha of former pastures in Changuinola, Panama, to a special conservation area in a bid to close gaps in the forest.