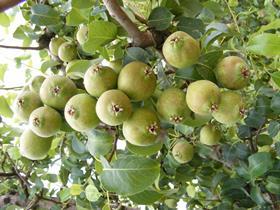 Mexico has become the latest country to grant access to Rocha pears, bringing the total number of export markets for the Portuguese variety to six.
The Portuguese government announced that a 40-tonne shipment would be sent to Mexico this week.
"Mexico is one of the most important markets in the Americas, with about 128m consumers," the government said in a statement.
Portuguese fruit and vegetable exports grew 15 per cent in 2017 to €1.5bn. Luís Medeiros, Secretary of State for Agriculture and Food, hailed the results as "a remarkable performance reflecting the strength and optimism of the industry".