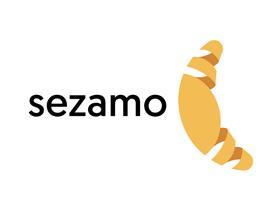 Rohlik Group has announced that it will launch its online grocery delivery services under the new Sezamo brand in Italy and Romania in the first half of 2022.
According to the group's Italian CEO Andrea Colombo, from spring 2022 onwards, close to 2.5m households in Milan and Bucharest will have access to the Rohlik's customer experience for the first time, with Italy set to become its second-largest market after Germany.
This will be followed by Sezamo launching in Spain in the 2nd half of 2022. Operations are being launched after market analyses saw an increase in customer demand for online grocery delivery services.
Rohlik said its online grocery delivery service will be active in seven countries by 2022.
The service delivered its first order seven years ago in Prague and is now already available in four countries, delivering hundreds of thousands of products to customers every single day This includes everyday supermarket items as well as locally sourced products and small farmer produce.
The group hopes to become the leading European online grocery retail player.
Rohlik founder, Tomáš Čupr said: "A few weeks ago I signed a contract with our first fulfilment centre in Spain. This means we will soon be in Madrid with even more countries to come.
"This comes on the back of impressive growth in all our new countries, case in point being Munich, where we recently broke the 1,000 orders per day milestone in record time. Our business model of delivering high quality global and domestic brands as well as local produce is proving itself time and again."
Having launched Rohlik Group operations in four countries under four different brand names, the company had since decided to entre new markets under the unified Sezamo brand, chief marketing officer Jakub Petřina explained.
"All these countries use Latin-based language and we wanted to continue with a 'food word' as a brand.
"The sesame seed is popular in all cultures. Sezamo is based on 'sesamo' in Italian, 'sesame' in Romanian and in the future 'sésamo' in Spanish."
The expansion programme is set to create up to thousands of new jobs in Milan and Bucharest.
Sezamo in Romania and Italy will be able to deliver approximately 8,000 different items of fresh food directly to customers' homes within three hours from day one in Italy, and two hours from day one in Romania.
At the heart of the complete range of products are fresh regional produce such as fruit and vegetables, meat, fish, dairy, and bakery products, along with international brands and Rohlik's own private label products.