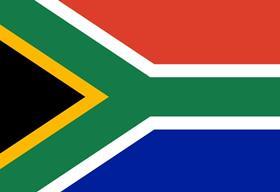 Stronger Together, in partnership with the Wine and Agricultural Ethical Trade Association (WIETA) and the Sustainability Initiative of South Africa (SIZA) has announced that BerryWorld, Co-op Food, Global Fruit Point Germany, Greenyard Fresh, Marks & Spencer, Morrisons, Tesco, Vinmonopolet and Waitrose have joined Stronger Together South Africa.
The collaborative business-led programme works across global supply chains to support producers in the South African fruit and wine industries to tackle forced labour and labour exploitation, with all businesses in the supply chain nationally and internationally are welcome and encouraged to get involved.

Stronger Together said that around 24.9m people are in situations of forced labour globally, but because of the hidden nature of this type of exploitation, many business leaders and managers may not be aware of the risks of it happening in their operations or may not have the knowledge to identify and prevent it.
New international legislation, such as the UK Modern Slavery Act 2015 and the French corporate duty of vigilance law are contributing to forced labour becoming a growing priority for businesses across the global supply chain.

Stronger Together supports responsible businesses to address forced labour and hidden labour exploitation as their actions and collaboration is vital to effectively tackle it. The South Africa programme was launched in November 2017, following funding from the UK Home Office Modern Slavery Innovation Fund.
The businesses and industry bodies supporting the programme will help shape the initiative that provides producers with country and sector specific guidance to support them to deter, detect and deal with forced labour and facilitates dialogue and peer-to-peer sharing and learning across the global supply chain.
In addition, programme partners WIETA and SIZA are updating their good practice checklists by which their members are audited to include requirements on addressing forced labour increasing the significance of this issue for South African fruit and wine producers.
"The Stronger Together South Africa Initiative is an invaluable way to encourage collaboration across international supply chains, from local suppliers through international importers such as Greenyard Fresh and onto recognised retailers,' said Ben Machin, ethical trading manager, Greenyard Fresh. 'The tools and workshops developed have enabled us to promote awareness of forced labour and modern slavery to our suppliers in South Africa, providing them with the knowledge to help combat this growing global problem."
Tania Moodley, responsible sourcing manager: Africa at Tesco noted: "Tesco have been a key supporter of Stronger Together in the UK for many years. We are pleased to have the opportunity to expand our work with them on this important programme focused on exploitation such as forced labour in the global fruit and wine supply chains. Enabling industry collaboration, increasing dialogue across the different supply chain actors, and providing vital practical resources for our South African suppliers to identify and address the risks of modern slavery are all key to tacking this issue."
Jantine Werdmuller von Elgg, global programme lead at Stronger Together said: "We welcome the leadership of both the South African and international businesses that have joined the global supply chain programme to take this key step on the journey to reduce forced labour in the wine and fruit industries in South Africa. Businesses and individuals working together across supply chains on this issue have the opportunity to make an impact on improving their business processes and decreasing risks to their business, but above all can make an impact to men, women and children that are vulnerable to exploitation.
'We encourage every business within the industry to join the programme and take advantage of the free resources, training workshops and the opportunity to discuss the challenges and best practice involved in addressing this issue in a safe space.'