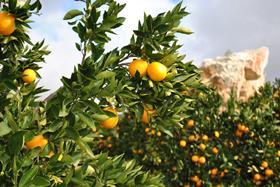 The South African citrus industry has forecast another record export crop for 2020, coming at a time when the South African government has announced extreme measures to cope with the effects of Coronavirus.
This harvest is expected to generate around R20bn in export revenue and will sustain 120,000 jobs. The industry says this increase should translate into more job opportunities, higher foreign exchange revenue and will contribute towards the national government's goal of increased agricultural exports over the next few years.
The Citrus Growers' Association (CGA) forecasts a rise of 13 per cent compared with last year's export figure – 143.3m cartons compared to 2019's 126.7m cartons.
Observers have said that the forecast reflects the heavy planting of new orchards in recent times, and is a resumption of the steep growth in exports experienced during the last few years – although 2019 did see a decline when compared with the previous season.
In terms of the long-term growth forecast, this year's crop confirms that the country is on track to reach a target of 160m cartons within a few years.
The CGA said that the growth experienced this year was largely as a result of new orchards coming into production and good rains across some regions.
Valencia oranges, at 35 per cent, make up the biggest portion of the citrus export crop, followed by navel oranges (19 per cent), lemons (18 per cent), soft citrus (16 per cent) and grapefruit (12 per cent).
The soft citrus and lemon categories are expected to show the highest growth in 2020. Soft citrus will see an increase of 28 per cent, with the Boland region contributing 12 per cent more cartons than last year.
Regions in the northern parts of the country, including Burgersfort/Ohrigstad; Senwes and Hoedsruit will also see exponential growth in their soft citrus outputs.
The Sunday's River Valley, which exports almost half of the region's lemons, is expected to export 12m cartons this year, an 18 per cent increase from 2019.
The northern regions Nelspruit, Letsitele and Burgersfort/Ohrigstad will also show massive growth ranging from 40 per cent to 55 per cent compared to last year.
The CGA warns that there may be factors which could affect the outcome of the season. "While we are confident that the 2020 season will be a success, we are also aware that there are events beyond growers' control that could impact final export numbers."