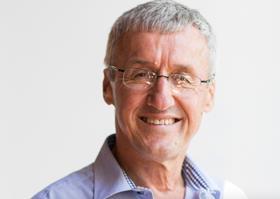 Leading South African table grape industry leaders have said the death of well-known Paarl table grape farmer, JD Kirsten, is an enormous blow for the industry.
Kirsten, a senior member of one of South Africa's best known farming families, passed away at his home on the farm Keurfontein in the northern part of the Paarl Valley this week. He is survived by his wife Hetta, his sons Jannie, Altus and Niël and daughter Hanél, and nine grandchildren.
He was chairman of the JD Kirsten Farming Group and was regarded as one of the most progressive table grape growers in the region.
Aat Hoekstra, owner of Hoekstra Farms and another legendary South African table grape grower, said JD Kirsten can be seen in most aspects of table grape farming.
Hoekstra, in his early 90s and a close friend of Kirsten, said he played an enormous role in promoting a scientific approach to table grape growing both on his farms and in the industry in general.
"He was often not a man of many words, but you could always feel his presence," said Hoekstra.
Altus Kirsten, his son, who along with his brother Niël, presently managing the Kirsten business, said JD was very conscious of efficient water use, obtaining the best new cultivars for his farms and always had a truly scientific approach to table grape farming.
Kirsten also had a caring heart for his employees and the community in general.
"He travelled across the world in search of new varieties and brought the best home and cultivated them with all the enthusiasm in the world,' said Altus. 'He really set a great example for all of us."
Leading grower Piet Karsten also paid tribute to Kirsten, saying that he set a truly great example for the industry.
"His is an example we can all follow and we have really lost a great industry leader,' Karsten said.
A great industry leader
Kirsten obtained an honours degree BSC in agriculture at Stellenbosch University before joining his father, the legendary Jan Kirsten, on his farms in Paarl in the early 1970s.
Hoekstra noted that all the fine traditions of table grape growing were instilled by Jan Kirsten in his two sons, JD and Freddie, and that JD emerged as a truly great industry leader.
Around ten years ago the Kirsten family also launched its own marketing company, Angon Fruit, under guidance and leadership of Kirsten.
The family arrived in the Paarl Valley early in the previous century, and during the second decade of the 20th century Jan Kirsten switched what was essentially wine farms to table grape production, starting the iconic Kirsten tradition of table grape growing.
Today, along with the contributions of Hoekstra and business leader Jan le Roux, the Berg River Valley has progressed to South Africa's third biggest table grape regions.
"JD Kirsten was central to this transformation," other leading growers have confirmed.