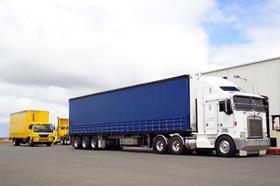 Catalan producer association Afrucat is urging its members not to send lorries to Russia until the situation regarding the ban on EU imports has been fully clarified, following reports that trucks laden with fruits and vegetables are already being refused entry at border crossings.
"Initially it seemed that the Russian government was making its decision on a product-by-product and country-by-country basis after discussions with its producer associations to ascertain the possibility of meeting demand with local production, but as the morning wore on, a growing number of Russian importers starting cancelling orders – first as a precaution and subsequently as it was confirmed that trucks would be turned away at the border," Afrucat said in a statement.
The association's director, Manel Simon, said there were no viable alternative markets to divert shipments to in the short-term. "Two days ago we received a delegation from China's plant health authorities who are in the process of drawing up the protocols to enable Spanish stonefruit to be shipped to that market, but realistically that decision is still one or two years away," he said.
Simon said he found it strange that Russia – a net importer of agricultural products –had adopted the ban.
"The resulting shortage will lead to sharp price increases for Russian consumers, while in Europe we will be forced to deal with the other side of the coin as stonefruit prices collapse."
Simon said European producers, gathered in Istanbul for this year's Prognosfruit, have called on the EU to ramp up promotions to boost consumption, as well as to sanction the withdrawal from the market of products that fail to find an alternative outlet in order to prevent prices from crashing.