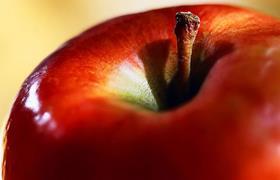 Russia is cracking down on arrivals of banned European Union fresh produce apparently being re-exported from intermediary countries following its decision to block EU imports back in August, with Switzerland the latest to be accused of helping its EU neighbours to overcome the embargo.
The country's phytosanitary control agency Rosselkhoznadzor said it was considering a new ban, this time on imports from Switzerland, over suspicions that apples are being smuggled via the country into Russia.
It said the measures would be taken if Switzerland failed to notify Russia by 5 December of the volume of fruit and vegetables it grows and to prove the authenticity of phytosanitary certificates accompanying products delivered to Russia.
Switzerland forecast an apple crop of around 153,000 tonnes this season, including 35,000 tonnes of Royal Gala, 29,000 tonnes of Golden Delicious and 16,000 tonnes of Braeburn.
The country was also due to produce about 4,000 tonnes of Idared and 9,000 tonnes of Jonagold, popular varieties in Russia, this year.
But according to Moscow, Switzerland has considerably increased supplies of some fruits and vegetables to Russia over the past three months, with deliveries of apples from Switzerland said to have grown 400-fold.
"In this connection, Rosselkhoznadzor suspected that not all these products are really Swiss," it said.
"Rosselkhoznadzor would like to receive (additional) information within 10 days after today's talks, which would make it possible to avoid introduction of protective restrictive measures," the agency said.
Elsewhere, Russia is also considering placing tighter controls on shipments from other countries it suspects of helping EU fruit suppliers circumvent the ban, including Belarus, Kazakhstan,Macedoniaand Bosnia.