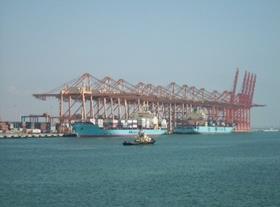 The port of Salalah in Oman is set to launch sea-air freight services from Salalah Airport in an effort to claim a share of the potentially lucrative market presently dominated by Dubai, according to Muscat Daily.
The service will reportedly see freight from the Far East and South East Asia transferred from the port on to cargo planes for the final trip to Europe.
Currently, Dubai stands as the regional leader in sea-air freight services, with large numbers of shipping lines calling at the emirate from South East Asia and the Far East.