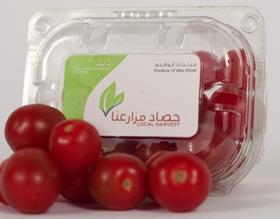 Sales at the six agricultural supply centres belonging to the ADFSC, the UAE's Abu Dhabi Farmers' Service Centre, increased by 22.6 per cent year-on year for the first half of 2018, according to Emirates News Agency.
Total sales reportedly rose from AED2.89m to AED3.6m, as demand among local farmers jumped for seeds and fertilisers, as well as for irrigation equipment.
The six centres, including three in Al Dhafra, two in Abu Dhabi and one in Al Ain, provide farmers with agricultural inputs, technical support and advice, educating producers about the optimum use of agricultural products for each crop and the benefits of good agricultural techniques.
During the first half of 2018, the ADFSC marketed approximately 14,600 tonnes of fresh vegetables grown on Abu Dhabi farms, sold through various retail outlets throughout the UAE. This marks a 7 per cent increase compared with the same period in 2017.
Thafer Al Qasimi, ADFSC's director of operations and trade, commented: "We are keen to increase the income of farmers by marketing their products in an attractive way as a final stage, preceded by many stages of care and attention from the beginning of cultivation to harvesting. The ADFSC addresses agricultural and animal products at a standard not just to be accepted by consumers but to conform to the highest international standards."