Company expects to import more than 1m cartons from the Southern Hemisphere between May and October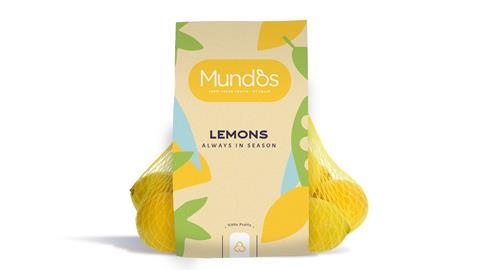 Salix Fruits is expanding its summer citrus campaign, with imports into the US forecast to reach than 1m cartons this year, an increase of 30 per cent on 2022.
US sales manager Mechi Gatti said the company will maintain a constant supply from Southern Hemisphere countries such as Chile, Argentina, Uruguay, and Peru between May and October.
"This year, we foresee importing over 1m cartons of citrus from various origins, reflecting a significant 30 per cent growth compared to 2022," she said, adding that the increase highlights the company's ability to meet the substantial demand for citrus in the US market.
Since pioneering imports of Argentine lemons when the US market reopened in 2017, Salix Fruits has established a strong presence, expanding its offer to include Chilean and Uruguayan oranges, as well as Peruvian and Chilean mandarins.
Thanks to its alliance with citrus producer Pablo Padilla the company has become a major player in the industry.
"Quality and constant supply are paramount in our success in the summer citrus category. Understanding that citrus is a daily consumption item, we ensure the highest quality standards and a consistent supply throughout the entire supply chain, thanks to the dedicated efforts of our professional team," Salix Fruits said.
While logistics challenges affected the summer citrus category in 2022, the company experienced a return to normality in logistics in 2023.
"Looking ahead, the upcoming season holds promising prospects for the summer citrus crops," Gatti said.
"Chile is projected to increase its shipments, compensating for the previous volume loss. Argentina is expected to maintain its export volumes, ensuring a steady supply, while Peru had an exceptional mandarin season in 2022, the impact of weather conditions on mandarin exports in 2023 remains uncertain."
Gatti added that "South Africa is anticipated to yield robust citrus volumes this year due to favourable summer rains, while Uruguay, an emerging supplier, faced challenges due to drought".