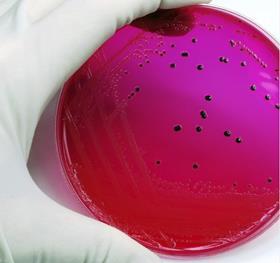 The US Food and Drug Administration (FDA) has completed its primary sampling of fresh produce items found in salsa, with at least eight US companies having produce that tested positive for Salmonella.
Sebastian Cianci, spokesman at the FDA, said that at least three different strains of Salmonella were found in the search, one of which could be the Saintpaul strain that has caused more than 1,400 illnesses in the US since April, The Packer reported.
During the investigation, which encompassed tomatoes, jalapeno peppers, serrano peppers and cilantro, between 5-6 per cent of samples taken tested positive for Salmonella, with one-third of those found at US companies.
Kathy Means of the US-based Produce Marketing Association said that a high number of discoveries was to be expected when sampling frequencies increased.
'We know there is a small percentage of produce that gets contaminated,' she told The Packer. When you go looking for it, you might find it. That's why you do testing, to see if your systems are working and make corrections if they're not.'
The eight US companies known to have positive Salmonella tests during the July-August assessment include Basha's Inc. (jalapenos), Caruso Produce (jalapenos), Charlie's Produce (cilantro), Grande Produce Ltd (jalapenos, serranos, avocados), La Galera Produce LLC (cilantro), Miami Growers Inc. (cilantro), Legacy Farms (serranos) and Villanos Bros. Farm (cilantro).
On 14 August, 17 Mexican companies had been put on import alert because of positive Salmonella tests found in produce including basil, cilantro and peppers.