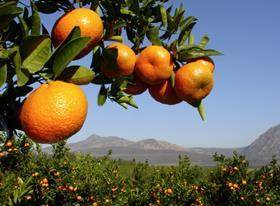 The Southern Hemisphere Association of Fresh Fruit Exporters (SHAFFE) has warned Russia's invasion of Ukraine could lead to an oversupply of citrus, apples and pears from its members in other destinations such as the EU and USA as exporters are forced to redirect shipments to other markets.
SHAFFE said the resultant financial losses for exporters could further compound the negative impact of the current rise of production and logistical costs facing the Southern Hemisphere exporters and growers.
"Sanctions by some Western countries against Russian banks as well as SWIFT payments will lead to add to the risks faced by exporters," SHAFFE said.
Fruit exports from SHAFFE member countries to Russia have been on upward trend, growing by 29 per cent in volume between 2017 and 2020.
In 2020, SHAFFE members exported 643,084 tonnes of fruit to Russia, representing 17 per cent of its total imports. Apples, pears and citrus made up the bulk of shipments, with South Africa and Argentina together accounting for 69 per cent of total shipments.
In 2020, Ukraine imported US$795m of fresh fruit, with over 48 per cent originating from suppliers like Turkey (citrus), Ecuador and Costa Rica (bananas and pineapples).
Total exports of fresh fruit from SHAFFE member countries reached US$$54m in 2020, representing 7 per cent of Ukraine's total fruit imports.
The main suppliers to Ukraine from SHAFFE member countries included South Africa, which exported mainly citrus with a value of US$16m and which represented 30 per cent of the total value of exports registered by SHAFFE member countries in 2020.
SHAFFE said it hoped the situation would be resolved swiftly.