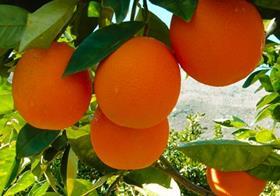 Market supply conditions in the US and a short Valencia crop in the Cape regions of South Africa have resulted in a short South African season in 2019, although South Africans say they still had a reasonable campaign.
"The start of our season was a bit slower than anticipated due to an overflow of Californian fruit," said Boet Mouton, chairman of Summer Citrus from South Africa, the umbrella body under which all South African citrus fruit is sold in the US.
Despite this, South African fruit was again well received and soft citrus and mandarins did particularly well in a fairly tough market.
"The expectation that our Valencia crop would be low due to climatic conditions materialised and this will mean that we may conclude a bit earlier than last year,' he continued.
Mouton said that various factors probably contributed to the development of the season. "There was a large Californian crop and we saw that the overflow, as well as the supply of other fruits during our season, created a very competitive situation. We had excellent fruit though and our quality again stood us in good stead."
He said that there were other factors as well, such as the effect on the US fruit industries of trade wars. "The extent to how this affected our season on its own, is not clear."
The South African industry serving the US market, which is based in the Western and Northern Cape region of South Africa and is made up of about 300 production units, has come out of the season well.
"Over the years we have developed logistical cooperation and a supply infrastructure which enables us to supply the US market efficiently and effectively,' Mouton explained. 'It is not an easy programme to service and for us it naturally fits in with our supply programmes around the world."
With the last fruit in the US to be sold by the end of October, prioer to the start of the new Californian season, growers are now turning their attention to preparing for next season.
This is where there will be some concern. Although the Cape had good mid-winter rains and most of the storage dams have much more water stored than last year, the actual rainfall in the Olifants River Valley, where the bulk of the US citrus crop is grown, has had much less rain this year.
'We need more rain or we will have a long summer," he said, adding that there will be enough water to set next year's crop.
This year's export programme marked the inclusion of a direct call at Philadelphia, which according to sources in South Africa resulted in less frustration with the previous clearing of fruit in Newark.
Reefer vessels, which cover a major part of the export programme, also sailed directly from Cape Town to Philadelphia.