New farms and packhouse in Yucatan will boost company's supply of fresh Persian limes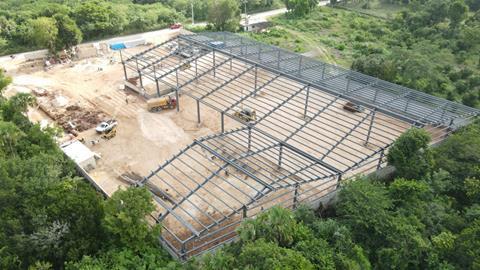 Sicar Farms is expanding its Persian lime production footprint in Mexico's Yucatan state to meet year-round consumer demand, specifically during the winter season.
The company, part of the Gudiño Ochoa (GO) group, recently acquired 4,000 acres of land, on which it is building a state-of-the-art packhouse, thereby extending its coverage to all the main production zones of Mexico.
Luis Gudiño, CEO of Sicar Farms US, said the new facility will be able to process over 120 tonnes of limes a day.
As part of its ongoing commitment to social and environmental responsibility, the company will preserve 40 per cent of the land purchased as a natural preservation area.
Daniel Gudiño, CEO of Sicar Farms Mexico, commented: "Greater control of growing, logistics and the cold chain enables us to yield quality assurance and uphold long-term relationships and demand of our customers. We have greater controls within the supply chain that guarantees customers' satisfaction."
Luis Gudiño added: "We have consistently been focused on innovation, diversification, and sustainability. Sicar Farms are the growers, packers and distributors and we have the proficiency to deliver the highest quality product with the highest quality standards.
Citrojugo, part of GO Group's Oil and Juice Division, is also growing. CEO Sigifredo Gudiño said it had increased its production capacity by 35 per cent through technology advances in its production lines.
The division is due to begin trials of other citrus fruits such as grapefruit, tangerines, and oranges, by the end of this year to expand its juices portfolio.