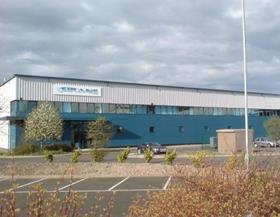 Leading European packaging solutions group Sirane has announced the hiring of Johanna Makinen to its food packaging team, where she will work across all areas of the UK in fresh produce, meat and fish.
Ms Makinen, who boasts extensive experience in the food packaging sector and is well versed in the group's target markets, will report to Jeremy Haydn-Davies, Sirane said.
'When we founded Sirane, Ian and I were determined not to impose standard dogma on working practices but to let the company simply be the best it could be in terms of innovation, creativity and people,' said group co-founder Simon Balderson. 'We always felt that Sirane would be a different packaging company in every way – not only for our packaging processes and products, but also in relation to our people development.
'I guess – with that in mind – there is also a certain x-factor involved whenever we make a Sirane appointment, and Johanna certainly fits that bill,' he added.