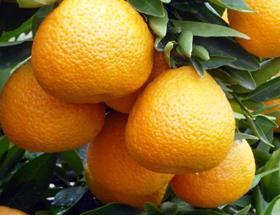 As the curtain comes down on the 2021 season for South Africa's fastest growing citrus category, it is clear that growth in soft citrus is not over yet.
Over the past ten years, soft citrus production has exploded, up this year by nearly 450 per cent compared with 2011.
A record volume of 30.9m (15kg) cartons were packed, up around 7m cartons from last year's volume of 23.6m cartons – hitting the top-end of pre-season predictions.
The biggest region, Boland in the Western Cape, contributed 6.3m cartons, which was 19 per cent more than its original estimate.
The rest of the Western Cape delivered a crop 5 per cent higher than the estimate, while Burgersfort/Ohrigstad in the Northeast of the country delivered 4.2m cartons – 11 per cent over the forecast.
The Citrus Growers' Association (CGA) said that Nadorcott and Tango varieties continued to dominate the category, rising to 15.3m cartons or around 50 per cent of the total volume this year.
A certain volume of Nardorcot, conforming to specific standards, is marketed under the ClemenGold brand.
The Orri variety increased to 1.7m cartons and Leanri ended at 1.6m cartons. Novas, another popular variety, declined slightly to 4.1m cartons whilst Clementines ended at 4.6m cartons. Satsumas also dropped to 1.7m cartons.
The CGA's Soft Citrus Focus Group is anticipating an increase in Clementine and Mandarin volumes in the years ahead as more young orchards come into production.
In terms of market distribution, Europe is the largest market for Southern African soft citrus, importing 114,000 tonnes, followed by the UK (84,000 tonnes), Middle East (65,000 tonnes) North America (53,000 tonnes) and Southeast Asia (42,000 tonnes).
The CGA said that it had been a very challenging season despite the record crop, as it had been for all citrus categories.
"Total returns back to growers have been affected by significantly higher logistics costs and generally lower prices,' the CGA said. 'There is also substantially more Southern Hemisphere competition in the soft citrus category – and many of these competitors are increasing their supply."