There has been some progress for South African citrus as some of the containers trapped in European ports are released, but huge losses still loom
South Africa's Citrus Growers Association (CGA) said there was a massive ongoing threat to the South African citrus industry resulting from the new EU False Codling Moth (FCM) regulations.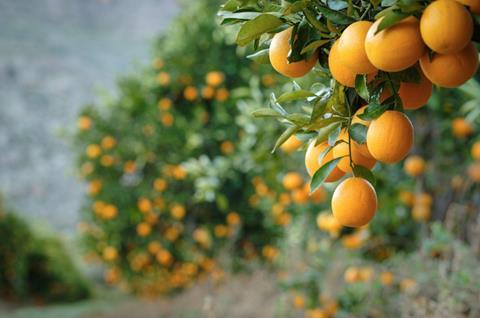 "This threat is the long-term implementation of the unjustified, impractical and discriminatory EU FCM regulations on South African oranges, which are going to be impossible to implement by the local industry going forward," said CGA chief executive Justin Chadwick.
"To date, the current impasse has cost local citrus growers more than R200m in losses," he continued.
The new regulations were announced in June and implemented in July, causing a major disruption to the normal flow of South African oranges to customers in Europe, one of the industry's most important markets, during the peak of the season.
In all the delivery of about 1,350 containers were affected by the new regulations.
"The CGA has been engaging with DALRRD (South Africa's Department of Agriculture, Water Affairs and Fisheries) on a daily basis to ensure that the current detained containers at EU ports are released on an urgent basis" he noted.
"The department has committed to issuing new phytosanitary certificates, that should hopefully result in the majority of these containers being released in the next few days," Chadwick outlined. "Our initial estimates indicated that 1,350 containers (floating consignments) would be affected by the implementation of the new EU FCM regulations. Our latest reports would indicate that of this amount, 820 containers will be issued new phytos."
DALRRD spokesperson Reggie Ngcobo estimated that of these, only 300 containers have received their replacement phytosanitary certificates. Chadwick said that this would hopefully provide relief over the short-term to local growers.
"The CGA can also confirm that growers will more than likely also receive only half their expected returns on any fruit that is released, due to the fact that most containers have been standing for a few weeks and have therefore missed their programmes due to late arrival," he explained.
Some observers have pointed out that South African growers and exporters would have to deal with disrupted customer relations and the cost of this would be a huge additional burden.
Meanwhile, the dispute between South Africa and the European Union at the WTO is gaining in importance for the South African citrus sector.
Deon Joubert, CGA special envoy for market development, said that if not changed, the new EU regulations would result in an escalation of unfair trade practices in the future.
"It is therefore extremely important that this be reversed so as not to allow regulations which will result in even further restrictive trade practices," he said.