The country says it is now up to European citrus producers to meet demand in the EU for the rest of the year
South Africa says it has decided to close its 2023 season to Europe, placing supply for the rest of the year firmly in the hands of European producers.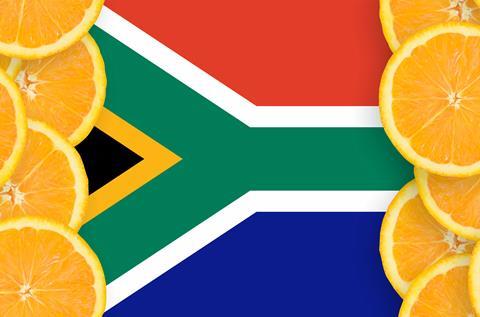 The Citrus Growers' Association of South Africa (CGA) and the Fresh Produce Exporters' Forum (FPEF) confirmed that no South African citrus would be accepted for exports to the European Union from Friday.
"The final day of inspection for oranges exported to Europe from South Africa, not including exports from the Western and Northern Cape provinces, will be on Friday 15 September," the association stated.
"As the South African citrus season in Europe comes to its natural end around the 15 October, this gives the floating consignments of approved oranges time to reach destinations in Europe.
"The CGA and FPEF's announcement also allows the Northern Hemisphere to take advantage of current excellent market conditions," the CGA continued. "It is in a spirit of budding co-operation with European citrus producers, notably in Spain, that the South African industry now hands over the handling of citrus demand to the Northern Hemisphere."
The statement said that consumers worldwide, including Europe, had shown an "exceptional appetite" for South African citrus.
"The local industry (EU producers) has not been able to fill the demand by European orange consumers this year," the CGA noted.
The South African citrus industry, in the announcement, suggested it was holding out an olive branch to the EU in the ongoing dispute about entry conditions and citrus black spot.
It is now apparently placing the responsibility for any shortages, and perhaps higher prices for consumers, on European citrus growers.
The statement also praised South African growers: "Considering the challenges growers have had to face during the 2023 season – which included continued load shedding, unusual weather conditions and logistical strain at ports and on rail – the CGA and FPEF wants to thank growers, exporters and other industry role-players for their continued productivity and commitment to an industry that supports 140,000 livelihoods."
The CGA concluded that "as ever, the CGA and FPEF remain committed to working with government and other value chain partners to ensure local growers can withstand the current economic headwinds."
Meanwhile, the CGA also confirmed that the latest export volume prediction was 159m cartons, compared with the original prediction of 165m cartons at the start of the season.
All categories are down on last year, except mandarins which is slightly higher.