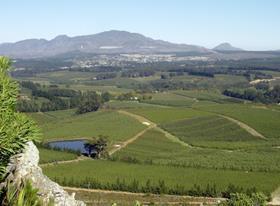 The escalating number of confirmed Coronavirus cases reported in South African has prompted the government to announce a total lockdown of the country from midnight on 26 March until 16 April 2020.
Only emergency workers, medical staff, food outlets and people working in other emergency service will be exempted. The Army will be deployed from Thursday night to help the police to enforce the lockdown.
At this stage it is unknown to what extent the new measures will affect the fruit export crop. Previously, the government ruled that shipping would not be affected, but that vessels would not be able to change their crews in South African ports.
The cancellation of flights from South Africa and restrictions on air travel are likely to affect airfreight adversely.
The apple and pear harvest is currently at its peak and fruit needs to be placed in CA and other coldstores at optimum ripeness.
Many of the workers involved travel from South Africa's townships and this will represent a challenge for the industry. Packhouses are also now running at full capacity and involve large numbers of people travelling to and from these facilities every day.
The avocado season – located mostly in the northeast of the country – is getting into full swing and also involves seasonal workers, as does the citrus industry which has also started shipping its early fruit.
Industry bodies have instructed their staff to work from home and it is understood that only essential staff have been on duty in offices at export and logistics operators.
The country's quality inspection service, operated by PPECB, is essential at this stage of the season and staff are deployed country-wide. It is not certain at this stage how they will be affected.
South African citizens have been told to stay in their homes during this period – and only venture outside in order to buy food or medical supplies.
The government has announced comprehensive measures to assist the most vulnerable people, details of which will be announced today.
The country's currency has dropped to its lowest level against the US Dollar and other major trading currencies and there are fears that the economy will be downgraded further on Friday.