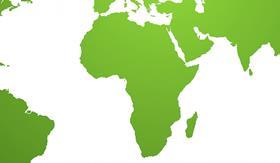 Countries in Africa have, as of 1 January, started officially trading under a new continent-wide Free Trade Agreement (FTA) after months of delays caused by the global coronavirus pandemic.
Media reports have, however, suggested that the New Year's Day launch is largely symbolic, with full implementation of the deal expected to take years.
South Africa's fruit industry has welcomed the step, noting that all efforts to create new trade opportunities should be welcomed.
The country's apple industry could be an early beneficiary of the FTA, as it has built up a substantial market in Africa over the past two decades.
The African Continental Free Trade Area (AfCFTA) aims to bring together 1.3bn people in a US$3.4tn economic bloc that will be the largest free trade area since the establishment of the World Trade Organization.
Those backing the deal have said that it will boost trade among African neighbours while allowing the continent to develop its own value chains, while the World Bank estimates that it could lift tens of millions out of poverty by 2035.
Other commentators have pointed out that there are a number of obstacles to overcome, ranging from red tape and poor infrastructure to the entrenched protectionism of some member states.
Nicholas Dicey, chairman of Hortgro, the South African apple and pear industry association, said that there could be great benefits for South African growers if the deal made it easier to trade.
"We already have a strong market in West Africa and further south and we could well see this expand further," he explained. "One must remember though that demand is always linked to the economy, which in these regions are very much based on what is happening with the oil price."
South Africa's success in Africa in terms of apples has helped the country to diversify its markets and build its export base, Dicey continued. "We are much more diversified in our apple exports and would like to also do so with pears,' he added.
It is well known that Africa, the Middle East and the Far East have become South Africa's core markets, with the traditional regions of the UK and Europe declining over the past decade.
All African countries except Eritrea has signed on to the AfCFTA framework agreement, and 34 have ratified it.
Historic challenges in Africa, observers have said, include Africa's poor road and rail links, political unrest, excessive border bureaucracy and petty corruption. This will not disappear overnight.