Following a disappointing 2022 season, the industry expects a rise in volumes this year
The South African avocado export industry has released its first estimate of the new season, predicting that the country will export around 18m cartons this year.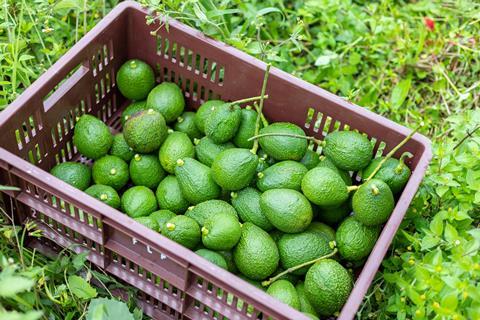 This would mark an increase of nearly 2m cartons, up ten per cent on last year's 16.3m cartons.
Not only is there a bigger crop, but marketing prospects are also reported to be much better than last year, particularly in the early season.
Harvesting has started and growers are keen to get their fruit to market early. The first containers destined for Europe and the UK left South Africa last week and are expected to arrive by the end of next week.
Derek Donkin, Subtrop CEO, said the estimate was lifted at yesterday's first exporter marketing meeting having earlier been pegged at 17m cartons.
"Growing conditions are very good, recent rains have not affected the fruit and we look forward to a good season."
Donkin said that supplies from Spain, Israel and Morocco were likely to finish early due to shorter crops.
"Peruvian supplies are expected end April and early May, so that leaves the early season for us," he noted.
A good season is required to boost avocado growers, who by all accounts had one of their worst seasons in decades last year.
"Our growers are in a confident mood and we are also continuing our efforts to get access to China, Japan and India," Donkin confirmed. "We are realistic about these processes and even if we have success this year, we are not likely to ship much fruit."
South Africa has also been boosted further by growth in its domestic market, he outlined.
"We have managed to expand early and late season production by utilising special climatic conditions in certain growing regions," Donkin added. "Except for a couple of weeks in January, we are self sufficient un terms of our local market. Novel sales methods, such as the avocado bags, are really taking off."