As the grape and stonefruit seasons peak and the apple and pear harvests begin, the country's failing electricity network has become a problem
South Africa's electricity supply system is deteriorating rapidly and is now becoming a major threat to the fruit export industry.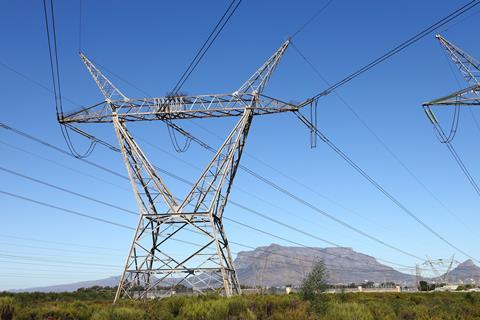 A massive breakdown in electricity supply capacity has seen the whole country placed on a severe electricity ration system called load-shedding.
The load-shedding has now reached Level Six, which will mean that citizens, including fruit growers, will be deprived of electricity for up to ten hours a day. If the level is increased further, it will be catastrophic, according to observers.
At the same time, the National Electricity supply regulator has granted network supplier ESKOM two massive rate hikes over the next two years. ESKOM says users in municipal areas owe it R50bn, and because of that it is unable to sustain the network.
ESKOM is also at the centre of a massive fraud investigation resulting from the work of the Zonda Commission, which has already led to court charges against certain high-ranking officials.
As a result, growers in the grape industry are already facing rocketing production costs as they need to power their cold rooms and packing facilities with diesel generators.
All over the industry electrical pumps used to bring water to dams to supply vineyards and orchards are out of action for large parts of the day or night, meaning there is not enough water to irrigate the fruit.
This is also a crucial time for citrus growers, who need to constantly irrigate to help the development of fruit on the trees before harvesting.
Industry leaders have pointed out that they cannot rely on total use of Solar systems, saying they need a stable electricity supply to back up what ever they can do themselves.
Analysts have noted that South Africa may not solve its electricity supply problems for several years. All industries have had a few tough seasons for other reasons, and it is certain that ongoing electricity supply problems would be another blow when it is least needed.
The citrus season will get underway in early March, while the country's first avocados are expected to be shipped from the end of February onwards.
Table grapes are shipped until the end of April and apples and pears through to the end of the year.