The value of fresh produce coming into Spain from non-European countries grew 20 per cent in the opening quarter of 2023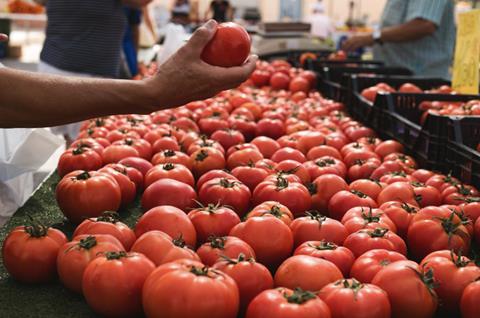 New statistics from Spain's Department of Customs and Excise have revealed that overall fresh fruit and vegetable imports grew 20 per cent in the opening quarter of 2023.
Imports came to €1.12bn in value while growing 17 per cent to 1m tonnes in volume on a year-on-year basis, Fepex reported.
Of these totals, some 65 per cent of imports came from non-European countries, for a value of €724m, while non-European volumes climbed 20 per cent to 512,793 tonnes.
The leading value-based supplier to the Spanish market through the analysed period was Morocco, with €323.3m, while the country was second in volumes, sending 132,544 tonnes.
"The growth of Spanish imports of productions from third countries – 17 per cent more in volume and 20 per cent in value – in the first quarter, contrasts with the decline in Spanish exports to those countries, which fell by 25 per cent in volume and 9 per cent in value, totalling 92,921 tonnes and €125.8m," Fepex noted.