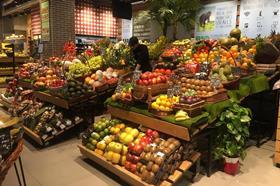 The Spanish government is reportedly considering plans to raise the VAT on essential items including fruit, bread and milk in a bid to recoup some of the huge debt it has incurred tackling the coronavirus pandemic.
According to a report in Confidencial Digital, the Treasury is looking to reduce the list of VAT-subsidised products.
This would mean that bread, milk, fruit and medicines, which are currently taxed at a rate of 4 per cent, could see this raised to 10 per cent.
By contrast, vegetables, meats, fish and other consumer products, to which a rate of 10 per cent already applies, would remain at the same level so as not to excessively increase the price of the basket of the purchase.
"The government is preparing a covert tax increase, more effective in the short term for tax purposes," the news service said.
"One of the main changes will affect VAT, but the application will not be immediate. We will still wait for a revival of the economy so as not to sink consumption. But the plan is already on the table of the Ministry of Finance."
It should be noted that the Bank of Spain has also recently recommended increasing VAT once economic activity shows signs of recovery.