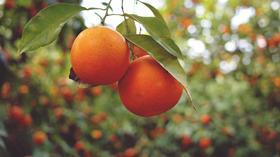 Spain saw an increase in fresh produce imports through the first six months of the year, according to figures processed by Fepex, with growth in both volume and value terms.
Fresh fruit and vegetable imports rose 4.8 per cent in volume on a year-on-year basis to 1.77m tonnes, and 8.9 per cent in value to €1.7bn.
Fruit imports soared in value by 16.1 per cent, rising to €1.2bn, with the citrus category performing particularly well.
Orange imports jumped 560 per cent year-on-year to €34m, lemons rose 174 per cent to €26m, and mandarins were up 68 per cent to €15m, Fepex outlined.
Blueberries, pears, watermelons and table grapes also performed well, while stonefruit, strawberries and raspberries endured a drop-off in import value for the period.
Vegetable imports totalled 823,623 tonnes, a volume similar to that recorded in the first half of 2019, while in value terms imports came to €490m, down 5 per cent.
The decrease in value was attributed primarily to a decrease in potato imports, which dropped 14 per cent to €160m, down from €188m euros in the first half of 2019.
However, tomatoes, garlic, lettuce, pumpkins and courgette imports all climbed through the opening half of 2020.